The Company Location has an option to specify both your Corporate Address as well as a Mailing Address. Checks are printed with the default Corporate Address unless a Mailing Address is specified.
Company Location
From app.bill.com, click on the gear icon and choose the Settings option from the drop-down menu
Click on Profile in the Company Location section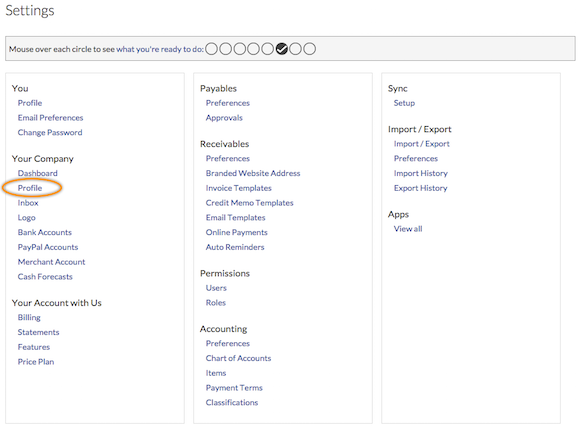 Click on the Edit icon to make changes to your Company Settings

There is a Use as your company's mailing address option to specify a separate address for checks.