You are receiving this error because the Intacct API does not allow sync to use a bank account that is linked to a credit/debit card.  The only way to fix this is to unlink the credit/debit card from the bank account GL(COA) listed in sync preferences in Bill.com. 
Credit/Debit card setup screen:  This bank account cannot be associated to the GL listed in sync preferences.  Either delete the bank account and charge/debit card completely or create a bank account in Intacct to associate those charges to.
Bank Account selected for the debit card – 2—Checking Account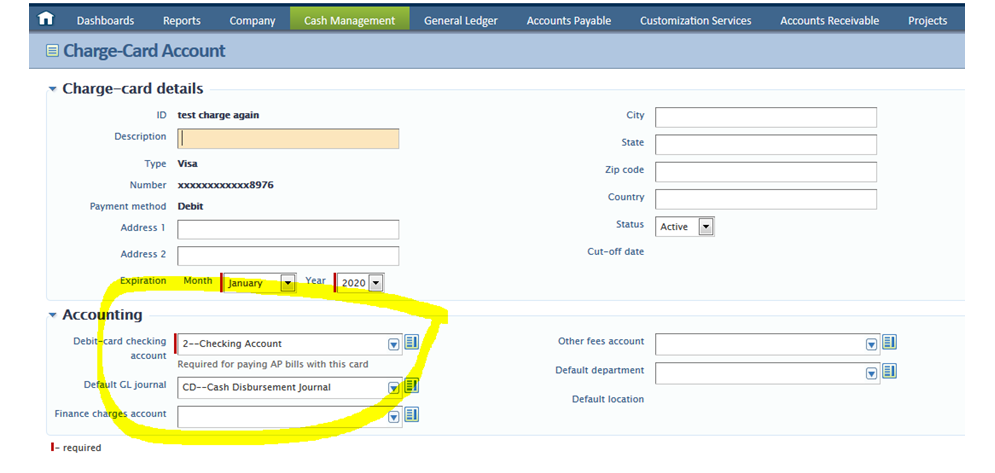 2—Checking Account is associated to the GL 2222-Billcom Offline Checking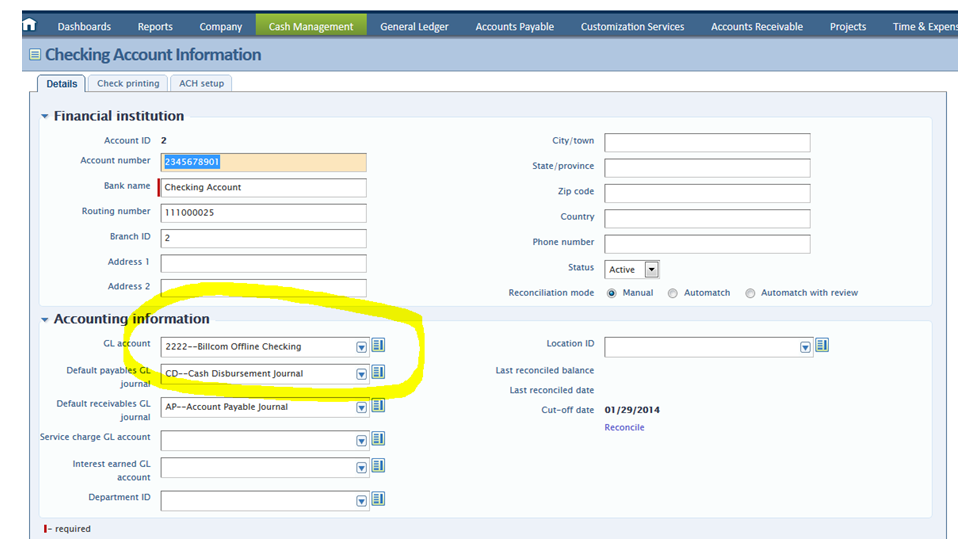 Used 2222 Billcom Offline Checking for the Payment Account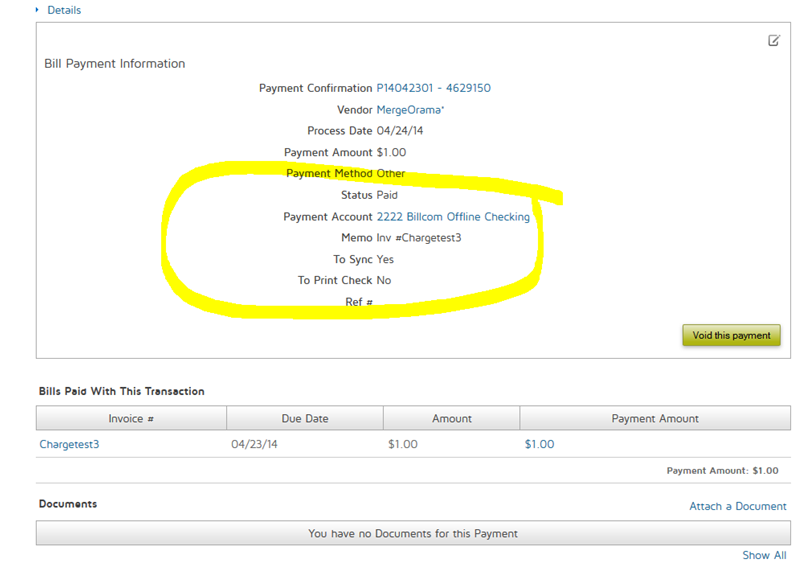 Received Error: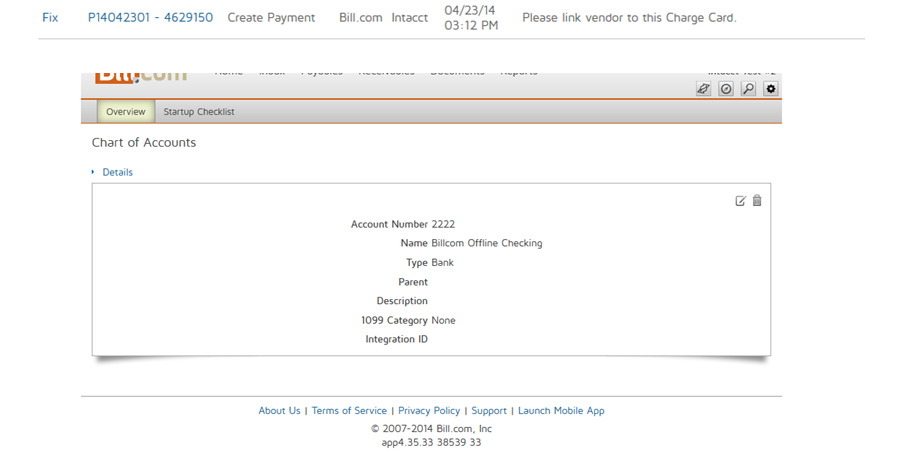 Changed the checking account associated to the debit card, error went away, payment synced.