OVERVIEW
If syncing with QuickBooks for Windows, Xero, or Netsuite there are log files to help diagnose sync issues.
STEPS
Hover over the gear icon and click Settings
Under Sync, click Logs
 QuickBooks and Xero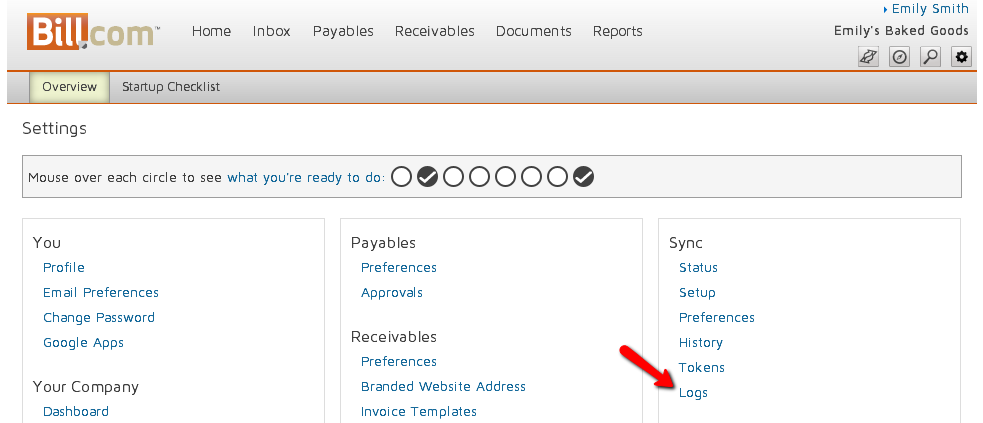 NetSuite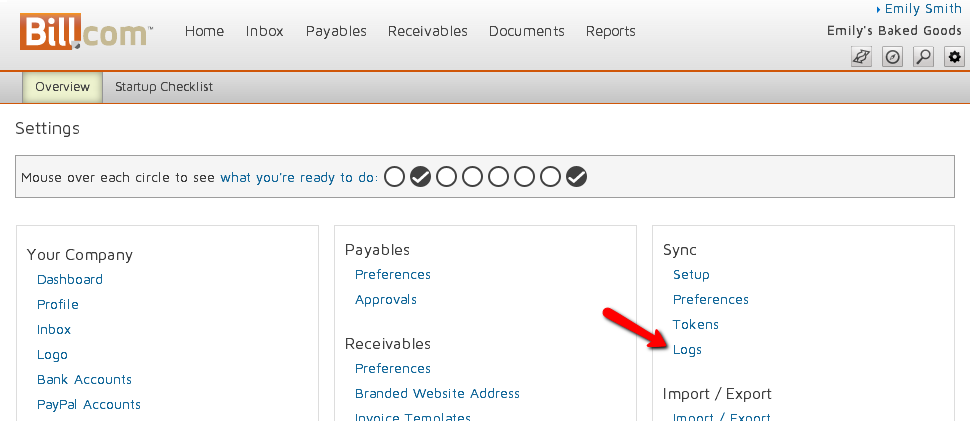 This link will redirect to a page where there will be a list of log files. Each file contains information about past syncs, and are mainly used by Bill.com Customer Support, as well as Engineering, to help diagnose issues that may arise during the sync.