The top portion shows your invoice, using the invoice template you customized in Bill.com. If your invoice has multiple pages, we print them all (no additional charge) The bottom portion is a payment stub.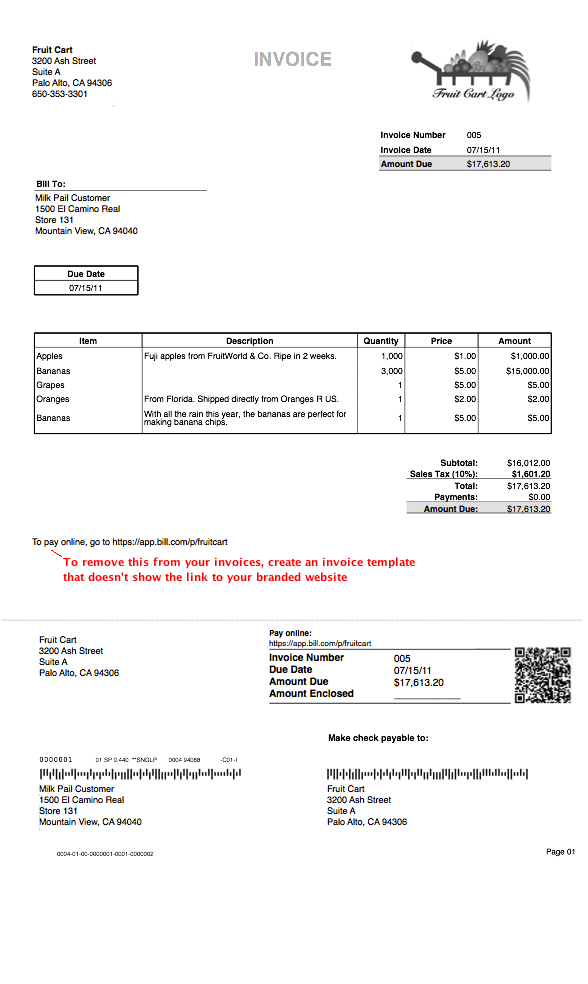 The envelope your customer receives looks like this: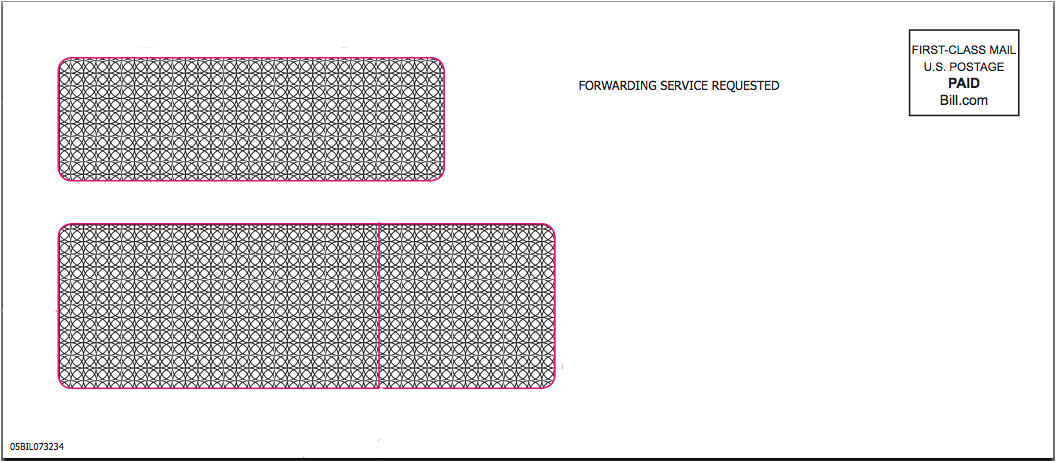 And the envelope they will use to return payment to you looks like this: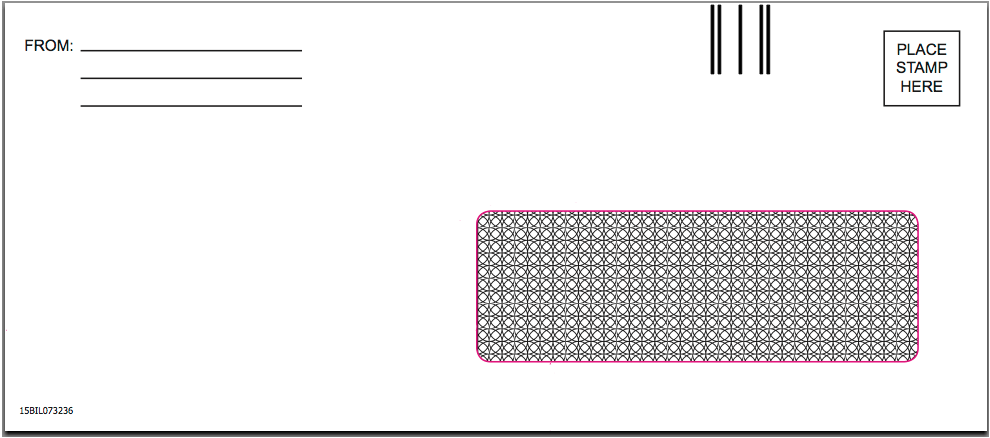 Things to know
Important: For security reasons, Print/Mail Invoice is only available after you've added an active bank account.