Overview
When using Bill.com's sync with QuickBooks Desktop, an expense line item on a bill can be tagged as billable in Bill.com, and it will sync to QuickBooks as an open billable expense. From there, a customer invoice can be created in QuickBooks, and then that open invoice will sync back to Bill.com.

The first thing to do to get this setup is turn on " Use Customers/Jobs in Payables " in Bill.com:
In the upper right, hover over the gear icon and click Settings
On the Overview page, under Accounting, click Preferences
On the Accounting Preferences page, click the Edit icon
For Use Customers/Jobs in Payables, choose Yes
Click Save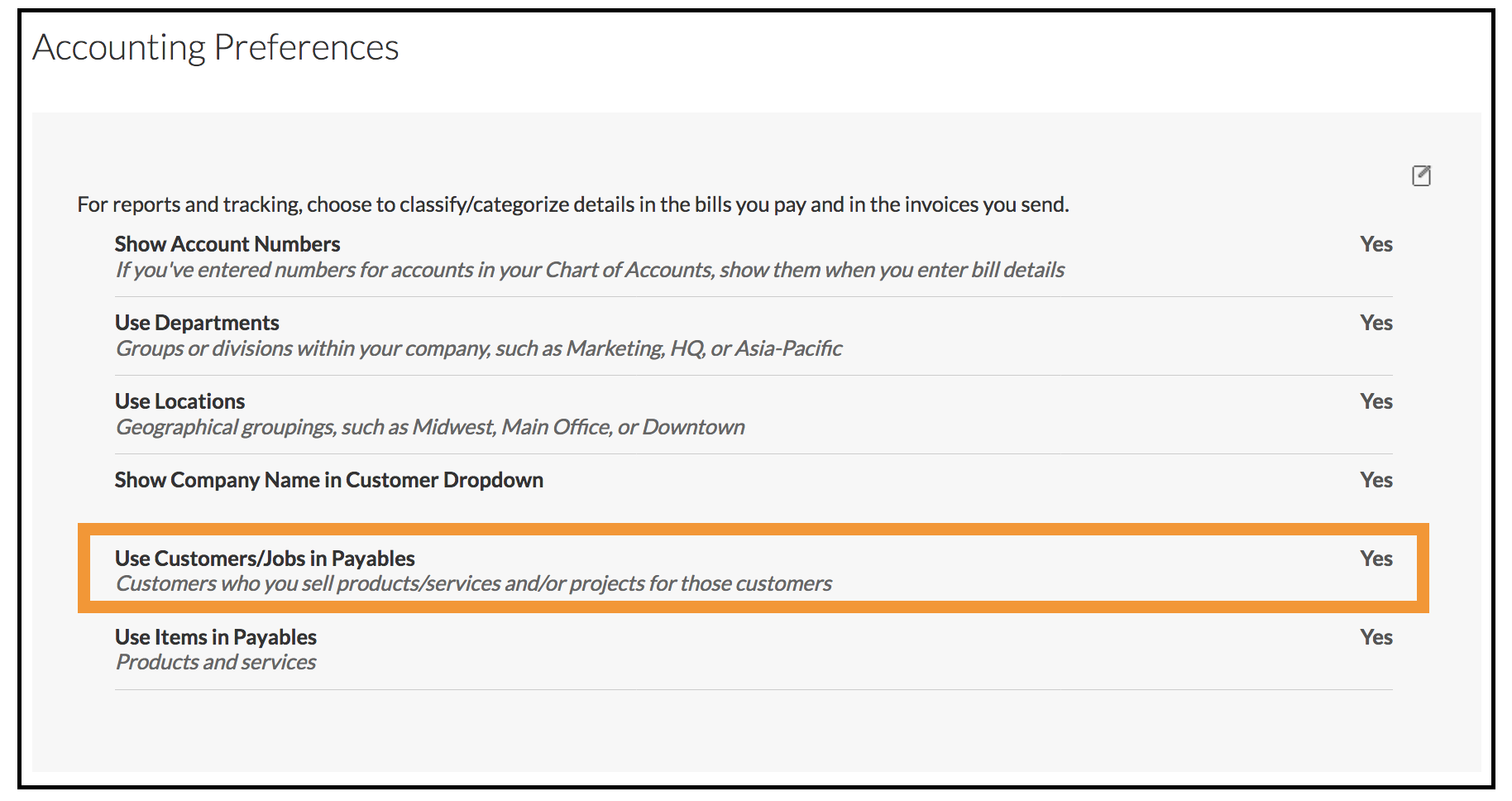 Now when creating new vendor bills, click "Split this amount" and the Customer field will show as an option to add to a line item. Click in this field to open drop down menu, and at the top will be the "billable" box, which is always checked by default, so please keep that in mind if a line item should not be billable.



When the bill is saved with billable line items, the bill will sync to QuickBooks as normal, but now the sync will also create the billable item. Note: the sync will not create the actual invoice for the billable item. Then in QuickBooks, create the invoice from the billable item as (if you are unsure how to do this, please reach out to QuickBooks support). Once the invoice is created in QuickBooks, it will sync back to Bill.com as normal, and can be processed as desired.


Note
For the Billable item to sync, the following 3 conditions must be present on the bill line item:
Jobs must be enabled
A valid customer is selected
The chart of account type is "expense"
Resources

Using customer jobs in payables
Changing the billable status of line items