When Accounts Receivables invoices are sent, the sender is chosen from a drop down. When the recipient receives the emailed invoice, it shows from invoice@hq.bill.com. The from email is always going to say invoice@hq.bill.com.  This is so that our emails don't get tagged as spam.  The reply-to has the email address of the user sending the invoice, for reference. 
When emailing Account Receivables invoices, the email shows it is coming from the company name that sent the invoice. The default From email is invoice@hq.bill.com. This field is not editable. Below is a copy of an invoice sent by the company: John Smith Consulting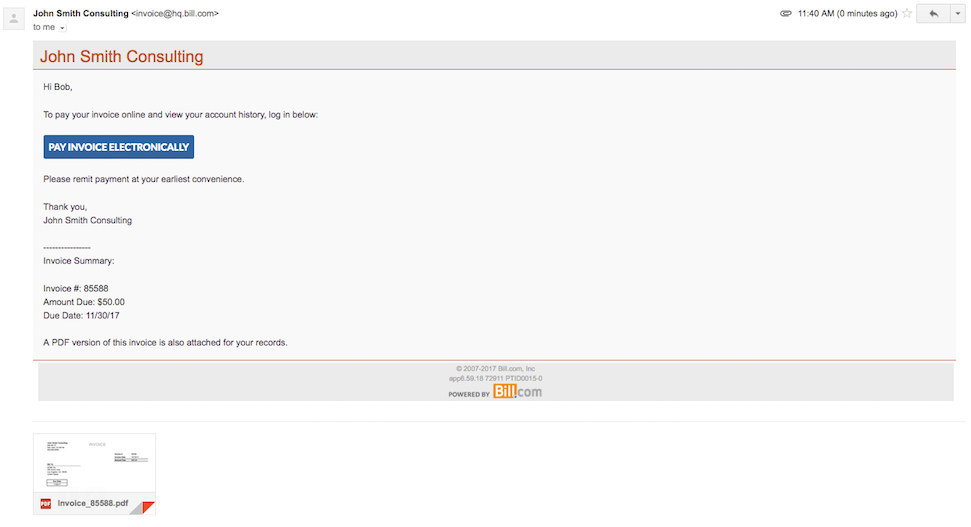 Reply-To
The user selected in the Reply-To field will be the user to receive any replies to the emailed invoice.